A few words about us
Testimonials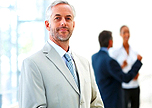 Panlingual has a team of experts delivering full interpretation as well as translation services worldwide.
If you are to hold an international event attended among others with a number of Farsi-speaking guests, or to be addressed by a Farsi speaker in need of English translation, you have landed just on the right place. Years and years of testified experience and testimonials of significant clients from all over the world can prove our expertise in fulfilling your conference interpretation needs.
The PDF highlight of the international events including confabs, seminars, congresses, summits, workshops, training courses we have served with our team of energetic overqualified interpreters both at home and abroad is available upon request.
Where We Deliver
Our Farsi translators and interpreters can worldwide fulfill all your Farsi (Persian) translation and interpretation needs either small or big e.g. emails, court verdicts, business documents, letters, essays, books, Skype conversations, seminars, conferences, etc.
Though based in Tehran, Iran, we can also serve international events of any scale globally including conferences, congresses, seminars, summits, meetings, workshops and training courses with our professional reliable Farsi interpreters.
For a few countries, however, including EU states such as Germany, France and Italy, Iranian interpreters have to apply for a visa, and visa applications may take two weeks to be processed by the relevant embassies. For others, such as Malaysia and Turkey, no visa is required for Iranians and we can make it to your event within short notice (as short as a few hours). Some countries such as UAE (Dubai, Sharjah), Armenia, Georgia, Azerbaijan issue visas for Iranian nationals very soon.
Anyway, it is generally advised to plan for booking your interpreters well in advance.
Please let us know your interpreting need details and we shall shortly get back to you with a free quote including an update on the visa requirements of your country if any.
For events organised inside Iran, on the other hand, interpreters can be arranged even as late as two hours before the start of your programme.
The language pairs we most often deliver are below:
We also deliver free consultation services on interpretation and translation to all kinds of businesses globally. Please contact our Farsi linguists with your requirement details. Contact Form

Brian Pegg
Conference Organizer
"...you are the best ever service provider we have had in our organizing committee. Thanks a million for your brilliant contribution to our success."

Susanna Beasley
Event Manager
"... the Farsi interpreters of Panlingual were beyond all expectations! There were many words of appreciation going around among the audience at the end of the event about how awesome the interpreters were."

Michael Kane
Sales Director
"... I thoroughly recommend Panlingual to all event organising agencies. During their work with us, the Farsi interpreters of Panlingual acted in a completely competent way showing initiative and honesty."